Custom Fabrication
A brand is a personality. And what is a personality but a one-of-a-kind expression? To bring that to life, our custom fabrication shop is ready to take on all visual expressions of your brand, and solve the engineering to make it a reality in your environment.
Coloredge has over 40 years of experience fabricating metals, woods, plastics, glass, and plexi, and combining them with lighting, engineering, graphics, electronics, and now digital signage.
Full Carpentry Shop
Our team of custom craftsmen can create almost anything you can dream of, along with the support systems necessary to have it display and function in real-world conditions.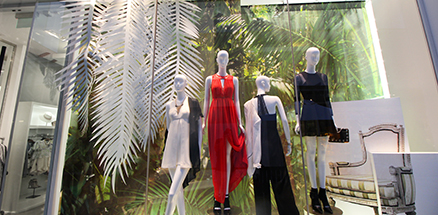 I-Cut Routers
We have multiple machines, including the most advanced computer controlled routers, that accomplish the most sophisticated specialty and custom shapes — for instance, custom routed lettering for dimensional signage and counter displays.