Installations
If there's an art to delivering projects on schedule and managing installations at hundreds of stores at a time, then Coloredge might be the DaVinci of the business.
Of course, our only claim to genius comes from working as a team. It takes the dedicated efforts of so many of our 350 employees to ensure that your work will be there when promised, and that the installation is accomplished easily and on schedule.
Windows
There's a variety of substrates — often employed in multiple combinations — that our teams employ to create unique windows that draw attention and draw customers in.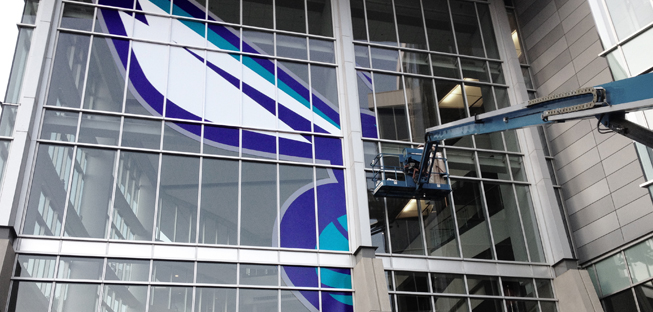 Building Wraps
Building wraps can be complex — both the creation of them and the logistics involved. Substrates are more limited because of local ordinances involving liability. And we also have to assess substrates depending on usage, i.e. what will endure the elements and what is life span of the campaign? We guide our clients expertly through all these complexities.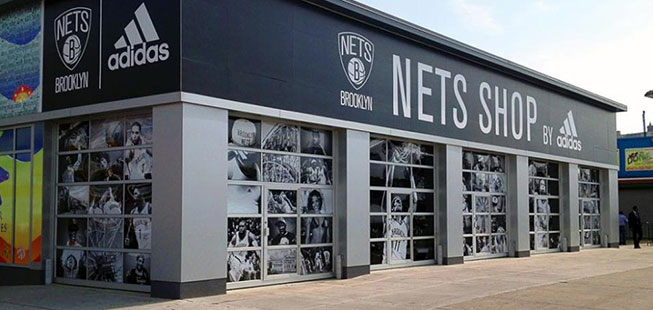 Cash Wraps
We can design, and fabricate brand new structures with custom graphics, or we can adapt to fit existing structures.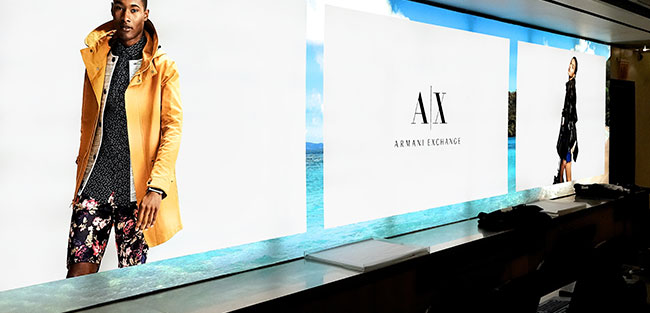 Pop Ups
When a brand wants to sell product in a limited amount of time, or set up a short-run publicity installation, Coloredge puts the pop in the Pop Up concept.
Our vast printing and fabrication capabilities ensure that your vision comes to life, whether on windows, floors, doors, or the walls of the space itself. And getting where it needs to go, by definition a brand new location, requires coordination, and relationships with major carriers to confirm receipt and installation.